Location: 1709 Westheimer Rd Houston, Texas 77098  
Instagram @brasilhouston |  Email: hello@brasilcafehouston.com
Flatland Gallery just west of Brasil is a multipurpose art space featuring three dimensional work, films, performances and culinary / dinning experiences. Originally named Mixture, the gallery has served under iterations such as DOMY Books, The Brandon, and She Works Flexible. The previous Gallery "The Brandon" showcased local, national, and international emerging and professional artists to varied audiences. The open floor plan allows for a variety of concepts, exhibitions, pop-up dinners and private parties. For rental and gallery walkthrough inquiries please email.
Current Exhibition & Upcoming Events:
Bill Arning Exhibitions presents "No Trigger Warnings"
Opening reception Wednesday October 9th from 6-9PM
Featuring works by Kathe Burkhart, Max Colby, Jayne County, Thedra Cullar-Ledford, Alton DeLaney, Skylar Fein, Mark Flood, Erik Hanson, Wes Holloway, Dylan Hurwitz, Scooter LaForge, Steve Locke, Colin Radcliffe, Annie Sprinkle and Beth Stephens.No Trigger Warnings will provide a wide array of unforgettable artworks by artists from near and far that will provoke extreme responses of all types-- including hopefully, offense. Houstonians brag about the "no zoning" ethos being especially supportive for contemporary artists. That is because the libertarian world-view precludes the Yankee desire to censure art and artists. While that might not extend for most to actually liking, supporting, or collecting edgier artworks; young people raised seeing tough art from their earliest viewing experiences do want to live intimately with such pieces. In my home, I cherish whenever I have an open house and hear " I couldn't live with that." Coming out of a youth spent in Punk Rock clubs, visual art was forever tied to the same pugnacious urge to make high culture stimulatingly discomforting. October 9-28Opening reception Wednesday October 9th from 6-9PMGallery Hours Thursday through Sunday 12-6PM and by appointment 
Flatland Gallery Projects & Events - Rebecca Rose Friday Bill Arning Exhibitions-Bill Arning Contemporary Art Consultants
The Latest Updates From IG @flatlandgalleryhtx: 
Past Exhibitions / Events :
"Folds in Space and Accumulations of Time" New work by Robin Green and Jacob Villalobos
March 8th-31st 2019
Curated by David Janesko
"Sorting Something Out" by Nicky Davis 1.11.19 | 6pm-9pm
Opening Reception is an exploration into the ghost covered, rainbow splashed underworld of artist Nicky Davis' imagination. Influenced from Saturday morning cartoons, graffiti covered walls, and long hikes through the wilderness; this body of work tries to make sense of what the hell it is that we are all doing here. "Sorting Something Out" opens January 11th at Flatland Gallery in Houston Texas.
Nicky Davis is a visual artist living and working in Houston, Texas. His illustrative style is consistent across a diverse range of mediums, including fine art, murals, and merchandise. His work has been included in gallery exhibitions in New York City, Italy, Denver, Seattle, Los Angeles, Chicago, Miami, Dallas, San Antonio and Houston and his murals have been featured by Red Bull, The Houston Zoo, Seagram's Gin, Target, The US Soccer Federation and POW WOW WORLDWIDE. He received his Bachelors of Fine Arts from the University of Houston.PUBLIC PROGRAMMING Jan 29th 8pm: Film Screening "Basquiat" (1996) hosted by Nicky DavisFeb 8th: Live Art by Nicky Davis at Flatland Gallery Feb 23rd: Last Day to view "Sorting Something Out"
PUBLIC PROGRAMMING EVENTS:
Jan 29th 2019 8pm: Film Screening "Basquiat" (1996) hosted by Nicky Davis
Feb 8th 2019: Live Art by Nicky Davis at Flatland Gallery
Feb 23rd 2019: Last day to view "Sorting Something Out"
 "Entropy Houston"
December 1st 2018 5pm-8pm | 1709 Westheimer Rd, Houston, TX
New work from twelve Houston artists working in a variety of media. The exhibition centers around a search for meaning and comfort in a disordered universe. Curated by David Janesko.
Artists: 
Jessi Bowman, Quideel Butt,  Chris Cascio, Erin Carty, Shannon Crider, Mel Dewees, London Ham, David Janesko, Maria Nguyen, Preetal Shah, Sanjay Sharma, Terry Suprean
| "Soft Jaw" | 
| Closing Reception October 12th, 2018 | 6:30-9:30pm
Dance Performance Choreographed by Jacquelyne Boe October 12th, 2018 | 7:30pm
Saturday & Sunday October 13th & 14th | 10am-2pm | Open House Last Chance Viewing
In manufacturing, a soft jaw is a workholding method, a clamp used in the fabrication of customized parts. This inverted shape holds the desired part in place during machining. Although these specialized tools are unseen by-products, they are crucial in the production of more functional objects that occupy space in our daily lives. Similarly, in Soft Jaw, an exhibition of new video and sculpture at Flatland Gallery, Alex Goss draws attention to the mysterious, and often discarded residue around things.
The work in Soft Jaw explores inhabitable channels within our contemporary landscape dominated by machines. Through the lens of fantasy, Goss imagines tools enchanted by technology. Small creatures carved from hard materials like aluminum and plastic appear softened and stretched, as if reaching out for each other. In the video, a chimeric relationship between a machine and its operator set the stage for an unexpected ecosystem to emerge.
In Soft Jaw, these residues are transmuted as bridges; brewed from otherworldliness, the "living" and the "machine" are bound by a kindred dialect. This project continues Alex Goss's ongoing conversations with machines to explore the subversive pull we experience from our expanding relationship with, or dependence on, technology.
Alex Goss (b. 1991, Houston, TX) received a BFA from the Cooper Union in New York City. After attending a residency at Skowhegan School of Painting and Sculpture, Goss returned to Houston to learn from its manufacturing trades in the energy and medical fields, where he immersed himself in the language of industry and infrastructure; he currently fabricates industrial grade 3D printers and medical devices. Goss has held solo exhibitions in New York, Baltimore, and Houston. Goss is a co-organizer of Moonmist, an artist-run project space in Houston, Texas.
Soft Jaw is a project made possible by The Idea Fund, a grant supported by the partnership of DiverseWorks, Aurora Picture Show, and Project Row Houses and funded by The Andy Warhol Foundation for the Visual Arts. Flatland Gallery team includes project director Rebecca Friday, guest curator David Janesko, & owner Dan Fergus.
Opening Reception September 7th 6pm-9pm
an exhibition of new video and sculpture by Alex Goss
Tuesday, September 18th | 8:30pm | Free Film Night | Brasil 2604 Dunlavy St. | "Happy End" (2017)
Tuesday, October 2nd | 8:30pm | Free Film Night | Brasil 2604 Dunlavy St. | "Stemple Pass" (2012)
Sunday, October 7th | 10am - 2pm | Open House & Artist Conversations with Alex Goss
| Closing Reception October 12th, 2018 | 6:30-9:30pm
Dance Performance Choreographed by Jacquelyne Boe October 12th, 2018 | 7:30pm
Saturday & Sunday October 13th & 14th | 10am-2pm | Open House Last Chance Viewing
Civic TV Laboratories, in collaboration with Flatland Gallery, is pleased to announce the opening of video artist Neil Ebbflo's exhibition  "Portal: Visual Iterate Function Systems Direct and External"; our first nomadic exhibition after the closing of our Freeman Street location.   The exhibition explores the phenomenon of feedback loops through a three-part interactive installation that deconstructs the moving image into a multifaceted sensorial experience.  Neil Ebbflo, the pseudonym used by Neil Jody for his various video projects, is a professor of mathematics at San Jacinto College and an expert in analog video synthesizers which he uses to sculpt light and sound frequencies into process based abstractions that reveal a nuanced world behind our traditional experience with the time-based medium.  In addition Ebbflo will release the first book of his work entitled "Totems" at the opening, a publication of the Free International University -Texas.  Opening Reception: July 14th, 6:00 - 9:00 PM Location: Flatland Gallery For more information please contact Terry Suprean at Civic TV Laboratories: civictvlaboratories@gmail.com  July 14th 6pm-9pm Opening Reception: "Portal: Visual Iterate Function Systems Direct and External"   PUBLIC PROGRAMMING: July 18th // 7pm-9pm  Dinosaur Terrariums + Boozy Snowcones Craft Workshop  RSVP HERE  August 7th // 8:30pm-11pm  "Videodrome" (1983) + Live Modular Set Free Film Night & Late Night Gallery Viewing Hosted by Civic TV Laboratories FREE ADMISSION  August 19th // 7pm-10pm Gerritt Wittmer + Peter J Woods "I Believe Today Is Horrible Tour" $ Suggested Donation  August 24th // 6pm-11pm   Late Night Closing Reception: "Portal: Visual Iterate Function Systems Direct and External" Hosted by Civic TV Laboratories 
June 29th 2018 8pm  Kevin Greenspon + Cinema at Flatland Gallery    
A touring veteran of fragmented scenes that stretch from Los Angeles into parts unknown and overlooked, Kevin Greenspon has performed hundreds of shows across the USA in venues ranging from art museums to abandoned naval bases. Using multiple video projectors, tape machines and synth programs that react to each other, Greenspon's live performances of contemplative ambient techno create an immersive audio-visual environment and ethereal atmosphere for self-reflection. Featuring live visuals by Evan Henry and a performance as Cinema.AV.  Hosted By Bucky Thuerwachter of WIRED UP - modern conveniences and Flatland Gallery & Brasil Houston. Special Thanks to Nate Dietrich of Death to Videodrome for tech support and donating equipment to make this event possible.
The Dangerous Professors // Houston Edition  Open Reception: Thursday, May 3rd, 5-8pm On View: May 3 - May 27, 2018  Houston, TX – The Dangerous Professors, a curatorial project by Ruslana Lichtzier, works to counteract the pervasive right-wing forces that jeopardizes civil, artistic and academic freedom. The project employs exhibitions, public programs, and an accompanying website to serve as a platform for the collective development of strategies toward the idea of radical education.   PUBLIC PROGRAMS: Thursday, May 24, 6pm – 8:15pm #MeToo // IRL - Participatory Workshop cosponsored with DiverseWorks  Thursday, May 25, 6pm – 8pm #CrisisPedagogy - HOW TO TEACH ART AND ART HISTORY UNDER CONDITIONS OF CRISIS? Teaching Resource Sharing Party Cosponsored by the Society of Contemporary Art Historians (SCAH)   Sunday, May 27, 6pm - 8pm The Dangerous Professors Closing Reception 
Relief  Featuring Hallie Gluk & Andi Valentine Curated by Jessi Bowman, Co-Founder, FLATS  ON VIEW: April 6, 2018 – April 29, 2018  OPENING RECEPTION: Friday April 6, 2018, 6:00pm-8:00pm  Above Image: Hallie Gluk (Houston, TX) courtesy of the artist   As photography continues to grow into its own in the landscape of fine art, artists have begun to push the boundaries of the traditional two-dimensional form. This extra dimensionality ranges from pieces that are printed and mounted using unique materials to sculpture-like installations. Rather than contain themselves within standard frames on blank walls, the pieces that comprise "Relief" seek to shape and be shaped by their environment, creating immersive spaces for artistic appreciation. Like the ancient art of relief sculpture that came before, the universes created by these photographs project from, yet still belong to, their canvas.  These immersive universes created from photo pieces also act as an aesthetic, if momentary, reprieve from the day-to-day world of panic, confusion, and uncertainty. These respites, these reliefs, are necessary from time to time if we are to affect the change we want to see. Anything can happen when we step into the world of the artist and see through their eyes.   Relief Events  *Sunday April 15th 12pm-4pm: Meet The Artists, Gallery Open Doors *Tuesday April 24th 5pm-8pm: Meet The Artists, Gallery Open Doors *Tuesday April 24th 8pm: Free Film Night, Brasil Back Patio - Daisies (1966), hosted by FLATS & Flatland Gallery  *Sunday April 29th Closing Party & Outdoor Market TIME TBD
"The Other Border Wall"  2/17/18 - 3/30/18
J.M. Design Studio, "Prototype #2: A Wall of Pipe Organs" from Border Wall Proposals (2017) (all images courtesy J.M. Design Studio)   What do you envision along the border between the U.S. and Mexico? Independent artists and designers based in Pittsburgh working collectively as JM Design Studio (Tereneh Idia, Leah Patgorski, and Jennifer Meridian) present "The Other Border Wall" exhibition. This exhibition is in opposition to Trump's Wall and the xenophobic hysteria of his administration. The show includes a growing archive of voices and visions connecting with new allies and partners along the border.  The Other Border Wall is an ongoing conversation that explores historic resorces, geography, and culture of the border region.  JM Design Studio's alternative visions of the border went viral and included a wall of hammocks, lighthouses, and pipe organs for an imagined border of safety, humanitarian relief, and creativity. Please contact us for a private viewing or keep updated on Flatland Gallery's Facebook Page for hours. 
An Intimate Performance / Experience
February 2nd & 3rd 2018
January 16th - March 27th 2018
Image By Bethany Brewster
David Janesko and Heather L. Johnson December 15, 2017 – January 27, 2018
New Work, Geoff Winningham
November 18 - December 3, 2017 | Opening Reception: Saturday November 18th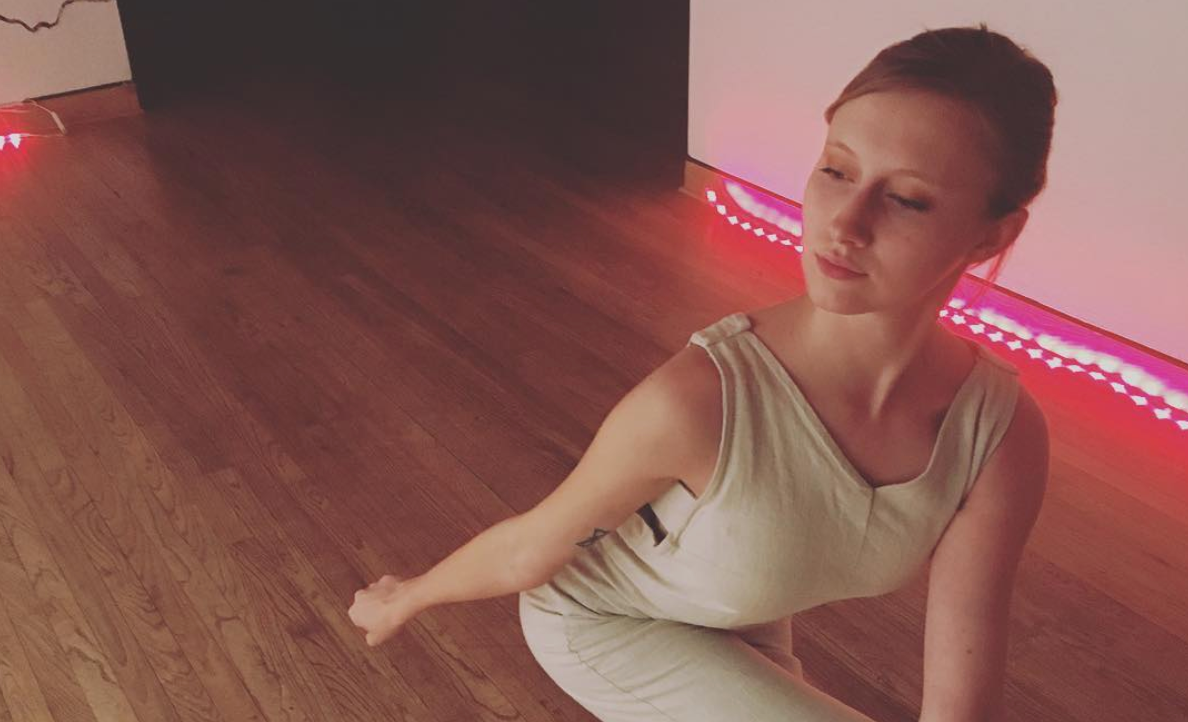 An intimate performance/experience | By Jacquelyne Boe |December 1st & 2nd 7pm 2017
Tangential Photography | Inaugural art exhibition at Flatland September 15th -November 2017
Flatland, the shape that comes into being when two dimensions collide.
The photographic image leaves a wake in its process of creation. Adam Donnelly and Meggan Gould travel backward along their respective photographic practices, they use the physical and digital remnants left behind by the process of making a photograph as a starting point for the creation of new work.
Camp Pause by The Dictaphone Group Tuesday, April 18 - Sunday, April 23 2016 Four films are projected onto the four walls of a gallery. Each film follows a Palestinian resident of a refugee camp on the coast of Lebanon, walking from their dwelling to the sea. Along the way, they speak of history of the land, their arrival, and everyday life in the camp. Camp Pause is part of CounterCurrent17 festival, a free festival of performance, installations, and ideas presented by University of Houston Cynthia Woods Mitchell Center for the Arts. CounterCurrent is a festival of performance, installation, and ideas.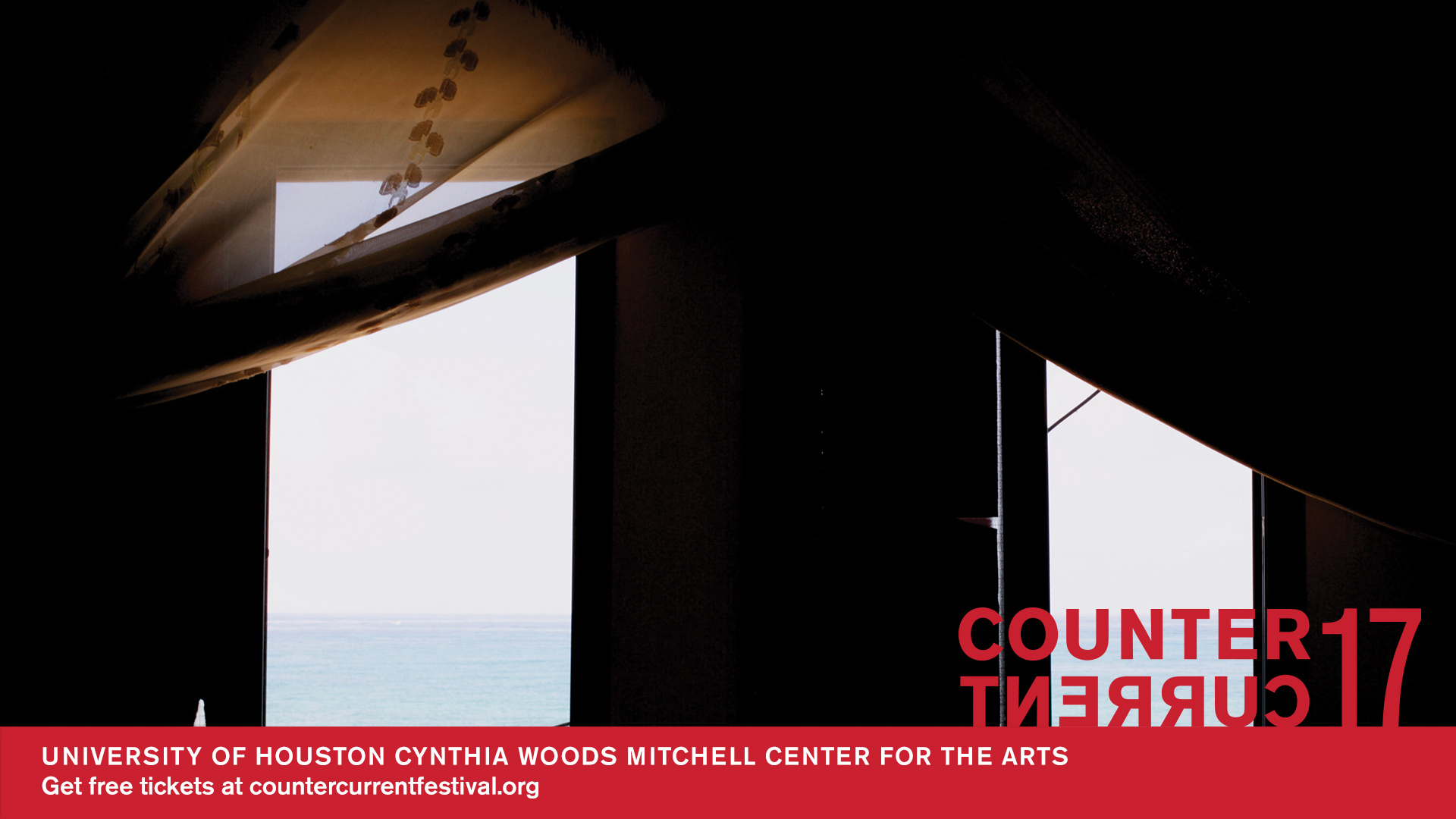 New Image Art Gallery:
Houston Edition
Curated by Marsea Goldberg
New Image Art Gallery: Houston Edition
Curated by Marsea Goldberg
Friday, September 30 - Monday, October 17
DATE FARMERS // BAST // JUDITH SUPINE // KAREN FINLEY // RETNA // MONICA KIM GARZA // RICHARD COLMAN // MAYA HAYUK // LUKE PELLETIER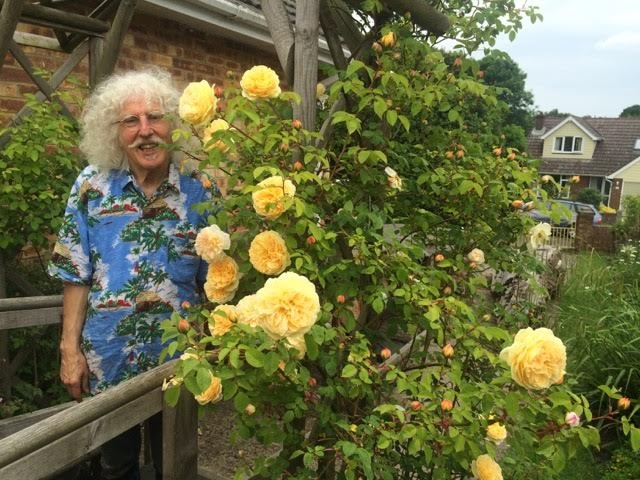 Bob Parks: Saggy Bottom Curated by Cody Ledvina Friday, August 12 - Saturday, September 10 2016  Sex, mental illness, spirituality, the early LA art scene, his mother, his brother, his father, cricket, eating lots of food, Johnny Otis, the crucifixion, wax, gospel music, large cuts of wood, Sway, letters of recommendation, vastly interconnecting theories, cadavers, the BBC, catheter, Aboriginal dream interpretation, the blues, teaching, the flute, wallpaper.
https://www.facebook.com/Flatland Instagram brasilhouston hello@brasilcafehouston.com